Sacred Heart Catholic Primary School Mosman is a school that, in partnership with the parish of Sacred Heart Mosman, works to provide quality education through effective teaching and learning experiences that prepare our children to engage successfully with society now and in the future.
Our school motto is 'Faith, Generosity, Courage'. At the centre of our playground, our school logo reminds us that we are challenged to complete the work of Jesus with hands that, 'reach up in prayer and out in care.'
Here at Sacred Heart we work hand in hand with our parish and families to give our children the message that each one of them is seen as unique and very special, loved by their parents, cared for by their community and most importantly loved by their God.
Sacred Heart has a committed staff who continually endeavour to achieve educational excellence by employing pedagogies that reflect the needs of the children and the world in which they live.
I look forward to welcoming you and your child soon.
Mrs Julie Caldwell
Principal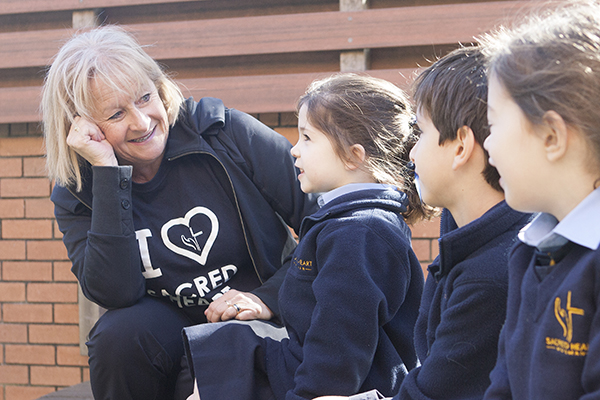 Proudly Part of the Community of Sydney Catholic Schools
Our school is part of a system of over 150 low-fee Catholic schools in the Sydney Archdiocese.
Sydney Catholic Schools are thriving Catholic communities that ignite a love of Christ through excellent teaching and learning to empower students to reach their full potential.